Deng Wei Apologizes for Poor Behavior
(Above) Currently-airing drama "Lost You Forever" is making waves.
Paired with actress Yang Zi (楊紫) in fantasy romance Lost You Forever <長相思>, actor Deng Wei's (鄧為) likeable onscreen role as Tushan Jing sent his popularity soaring, but also ignited negative gossip. Suspected of diva behaviors and accused by Yu Zheng (于正) of being difficult to please, Deng Wei was recently exposed by mainland paparazzi of littering his cigarette butt by the roadside while waiting for a ride.
Netizens Advises Him Not to Take their Support for Granted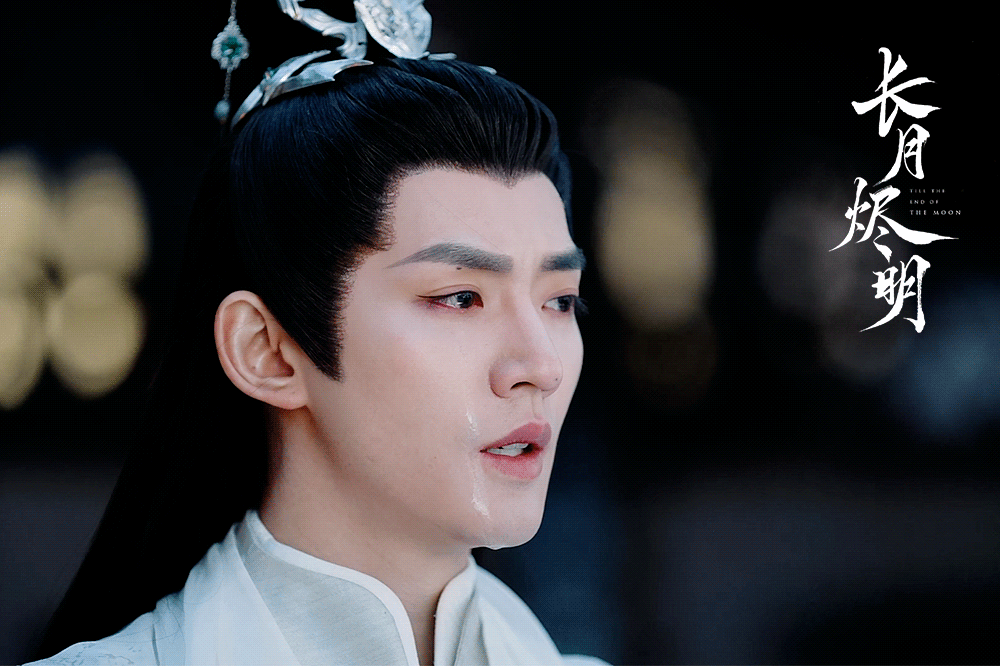 Responding to the controversy, the 28-year-old posted an apology on social media and wrote "Sorry, I apologize for the negative public impact of my actions. I will reflect deeply and be wary of my actions from now on!" Receiving over 13k comments from netizens and fans, they gave the actor candid advice such as "Amend your wrongdoings and be prudent in speech and action", "Do you have the self-awareness of an artiste, be aware that you must correct your faults, I will not indulge you", and "Don't let there be a second time".
Standing at an imposing 1.83m, Deng Wei has appeared in a string of dramatic projects including Miss the Dragon <遇龍>, The Journey of Chong Zi <重紫>, and Till the End of the Moon <長月燼明>, and was well-favored to become the new-generation "male god" with his appealing physique. However, the actor made news and trended on Weibo instead for being a poor role model.
Last year, the idol was accused of putting on airs and treating his fans at the airport poorly, even countertaking photos of them with his phone, disappointing a group of fans waiting for him, who called his actions "poseur". When the matter trended on social media, Deng Wei's female assistant jumped to his defence by claiming that she had handled the matter poorly, while blaming Covid-19 safe distancing measures for the actor's lack of friendliness. Despite this, he failed to apologize throughout the scandal, and was mocked by netizens for putting on airs prematurely, when he was not all that famous.
Playing a supporting role to lead actor Leo Luo Yunxi (羅雲熙), Deng Wei and co-star Chen Doling's (陳都靈) scenes in Till the End of the Moon had been substantially cut.
Source: WorldJournal